On March 8 we celebrate the International Women's Day, a day to fight for equality, participation and empowerment of women in all areas of society. International Women's Day began in the early 1900s and is a "a global day celebrating the social, economic, cultural and political achievements of women. The day also marks a call to action for accelerating women's equality," according to the official IWD website.
Here are some  facts that every woman should know  …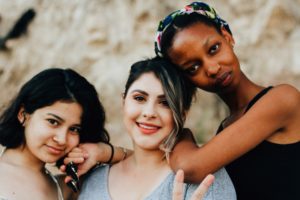 In 2020, International Women's Day celebrates 100 years.
International Women's Day is celebrated in many countries of the world, and in some of these countries it is a national holiday|
International Women's Day 2020 theme— "I am Generation Equality: Realizing Women's Rights"
The "March 8" movement becomes stronger every year. Groups, associations, foundations, and women from all over the world continue to struggle every year to end harassment, murder of women, gender violence, wage gap and inequalities in all its forms
We have the support of many men who join the cause, since it is understood that gender equality benefits the entire society.
In 2020, marks the 10th anniversary of the creation of UN Women, a United Nations organization that promotes gender equality and the empowerment of women www.unwomen.org.
Internationally, purple is a color for symbolizing women.
Although women have made considerable progress in just 100 years, we cannot deny that there is still much to go. A statement from UN Women says: "to this day, no country can claim that it has achieved gender equality. There are a number of obstacles that remain unchanged in legislation and culture. Women remain undervalued; they work more, earn less and have fewer options; and suffer multiple forms of violence in the home and in public spaces. In addition, there is a significant threat of reversal of feminist achievements that cost so much effort to achieve. "

Women's equality can't wait. It's going to take everyone to think and be inclusive – all the time, everywhere.
Schedule your
FREE 30 MINUTES


Discovery Session
So make a difference, think globally and act locally!
Make everyday International Women's Day.
Do your bit to ensure that the future for girls is bright, equal, safe and rewarding. To help you spread the word and capture the spirit of IWD on March 8th, read—and share (using their hashtags, #IWD2020 and #EachforEqual
We must unite to bring down gender stereotypes. I invite all women and all men to celebrate International Women's Day, to achieve a more fair, more peaceful and more sustainable society.
And to inspire you to be the best version of the beautiful woman that you are, I want to share three of my favorite quotes:
"Above all, be the heroine of your life. Not the victim." –Nora Ephron
"She overcame everything that was meant to destroy her" – Rumi

"A strong woman looks a challenge in the eye and gives it a wink"- Gina Carey
May you have a Happy International Women's Day ! Stay Beautiful and Enjoy Being A WOMAN ?
Love and Gratitude,
Veronica