You may download Yoga Nidra for your mobile device by searching "Veronica Vidal" on the iTunes music store, you will find both the English and Spanish versions.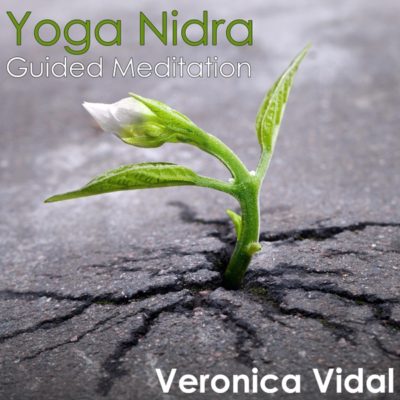 The resolution formulated during the practice of Yoga Nidra is like planting a "powerful seed" in your subconscious mind.  In order to be most effective, this determination should be enunciated when the mind is receptive in states of profound relaxation.
The practice of Yoga Nidra will take you to deep states of calmness and tranquility where you'll feel your body asleep and your mind awake. With constant practice of Yoga Nidra you will have access to your subconscious mind, where you'll be able to break through self-limiting beliefs and achieve the transformation that you wish for yourself and for your life.